Vegan Superfood Pro
Regular price
$47.99
Save $-47.99
---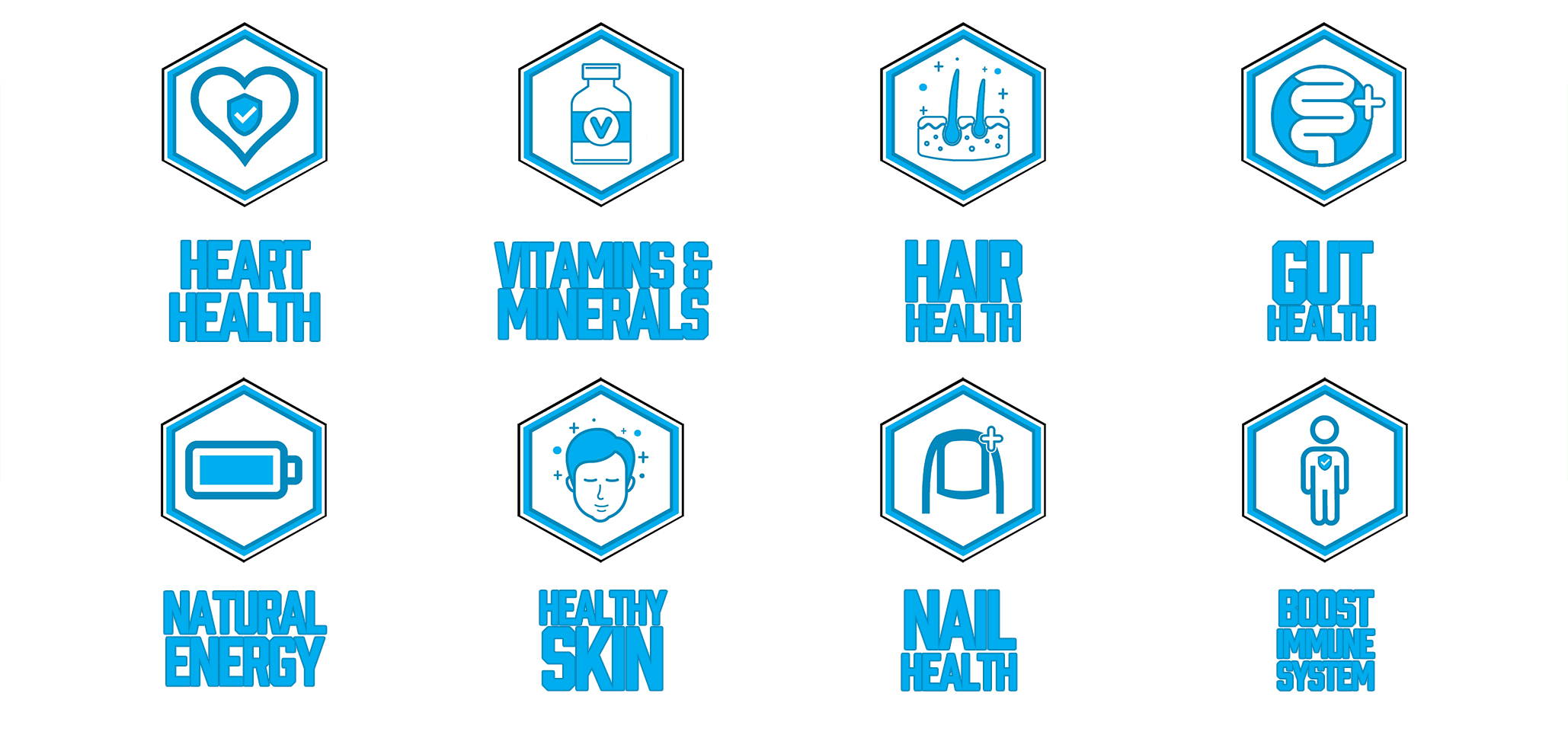 ONE OF THE FIRST OF ITS KIND VEGAN PRODUCT.
We want you not only get your protein but also get your superfoods and collagen all in one. Something that was vegan plus would have you looking and feeling good inside and out. That's why we created one of the first of its kind VEGAN SUPERFOOD PRO.
Along with great ingredients, we also wanted to make the flavor so good and different from other vegan powders that we made it in delicious flavors you can't compare.
Vegan Superfood Pro is a one of a kind advanced formula that contains (per serving):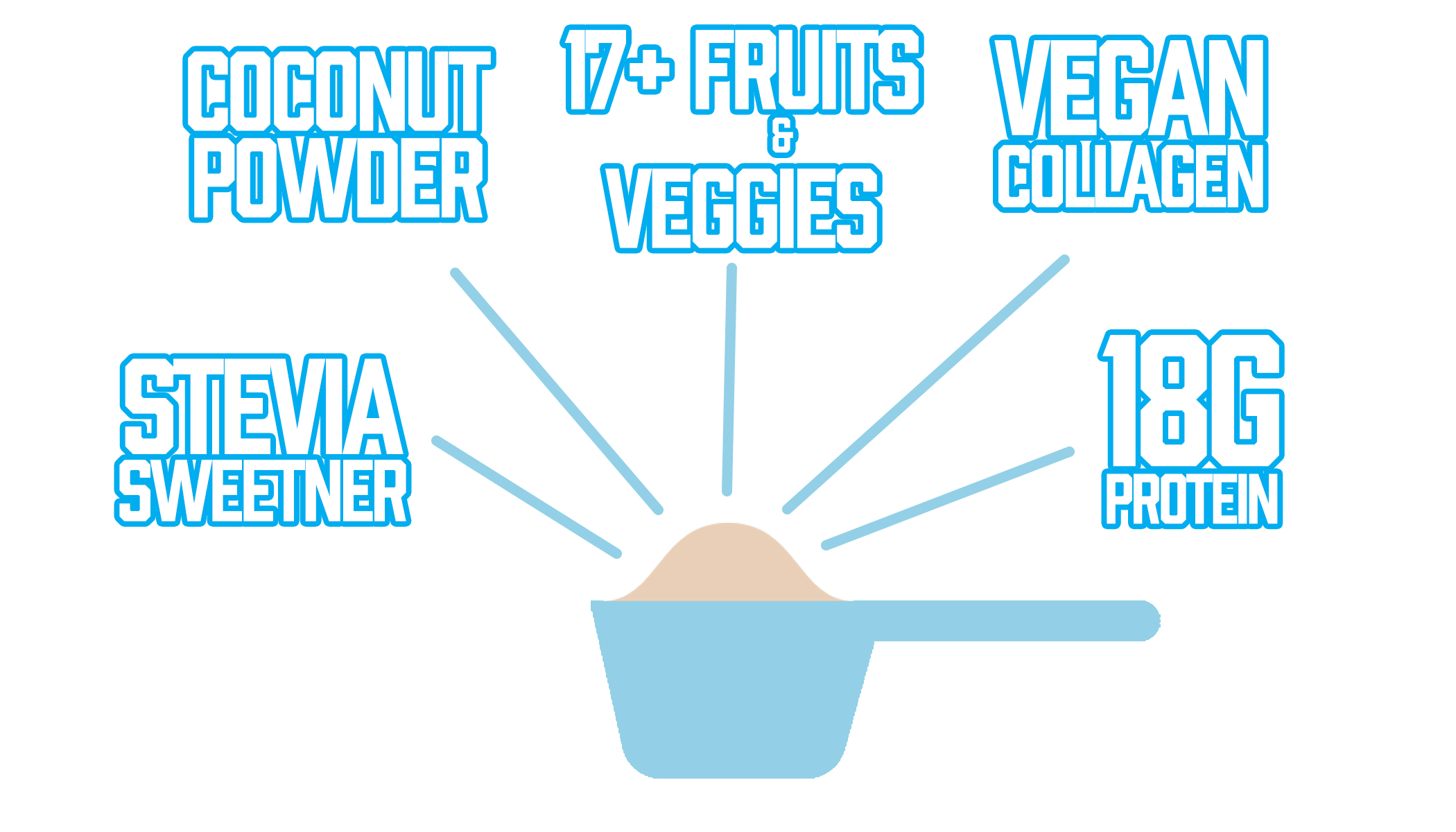 Vegan Superfood Pro is the most carefully thought out product that has strong benefits ranging from:
Improved Hair, Skin, Nail health
Improved Bone and Joint Health
Scroll down to see the full list of benefits.
*These statements have not been evaluated by the Food and Drug Administration. This product is not intended to diagnosed, treat, cure, or prevent any disease.
Standard deliveries will take 3-5 business days for delivery after order has been processed.

Orders placed after 4PM EST will be processed the following business day.

Orders placed after 4PM EST on Fridays, will be processed the following Monday(excluding holidays)

Business days are MON-FRI, excluding holidays.

We do not process, ship or deliver orders on Saturdays or Sundays.

Weekend delivery is not available

A FEW OF OUR HAPPY CUSTOMERS!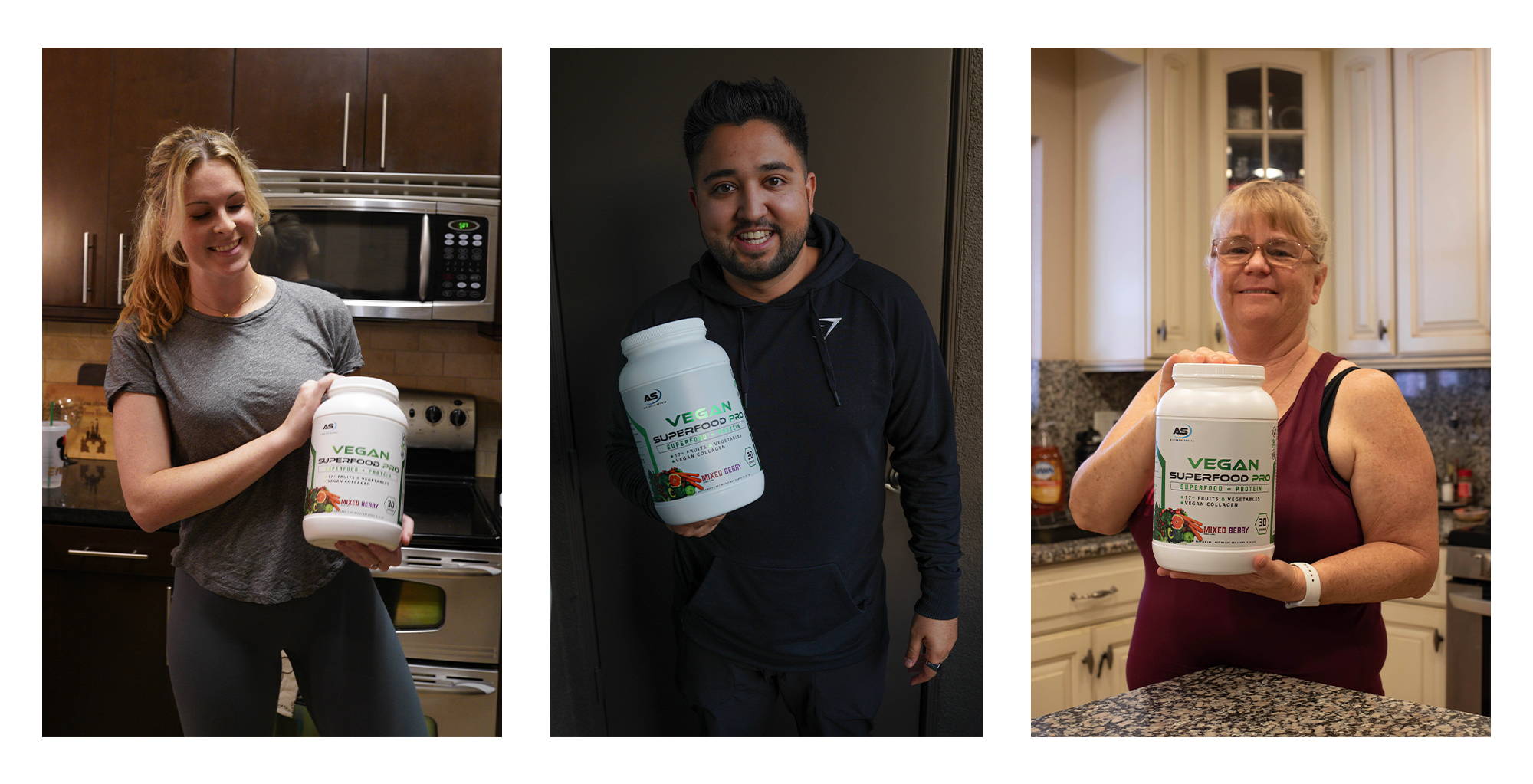 WHY CHOOSE VEGAN SUPERFOOD PRO?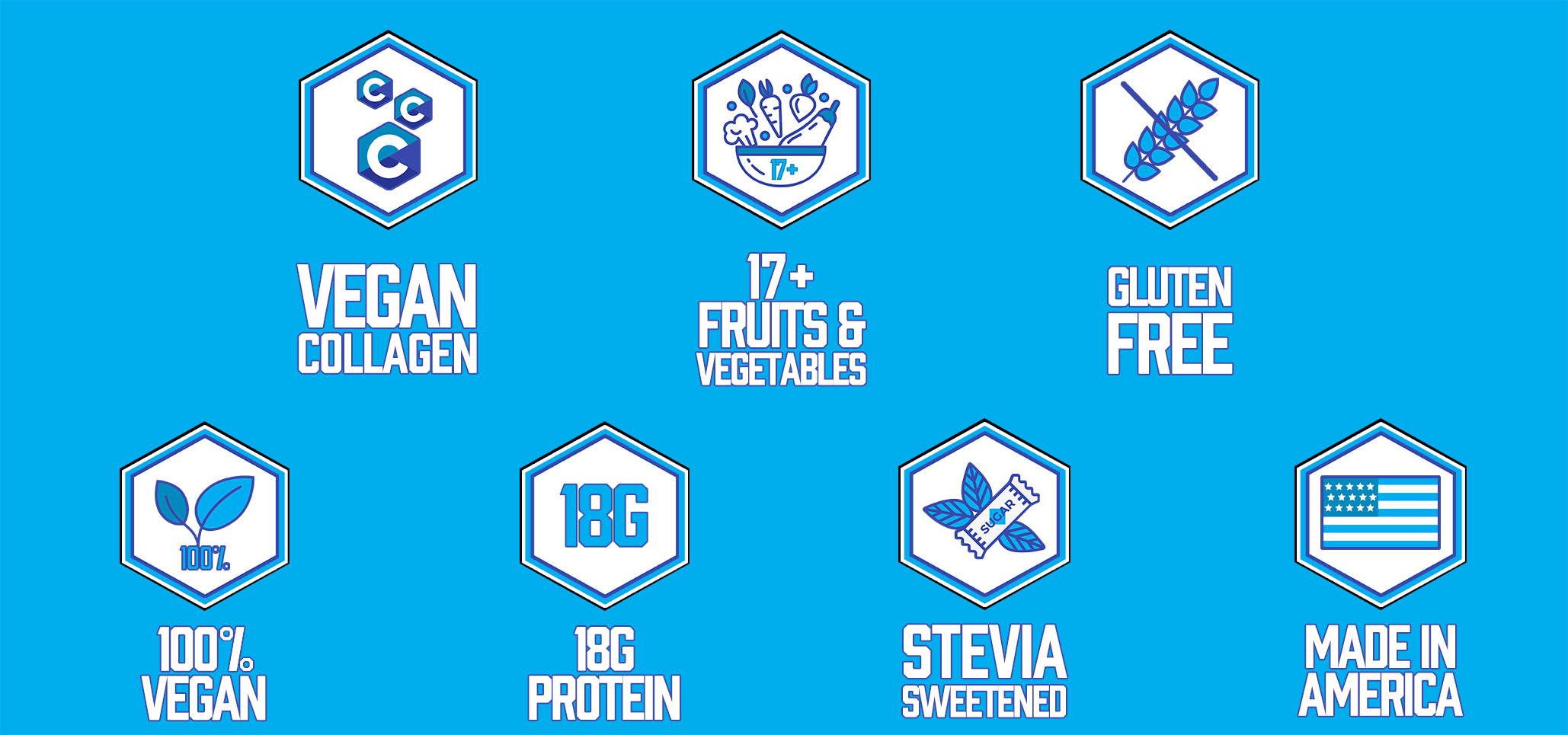 HOW VEGAN SUPERFOOD BENEFITS YOU
HOW TO USE VEGAN SUPERFOOD PRO
Vegan Superfood Pro dissolves easily into 6-8 ounces of water or milk. You can also mix into some of your favorite dishes.
WHEN TO USE VEGAN SUPERFOOD PRO

WHY DO I NEED VEGAN SUPERFOOD PRO?
For starters we all need superfoods as they are foods that contain a great source of Vitamins, minerals, and fiber.
I'm SURE YOU CAN SEE WHY WE ALL NEED SUPERFOOD NOW (LEARN MORE)
Aside from superfoods being nutrient power houses, they will hep you with your natural energy levels and gut health.
Some examples of superfoods are salmon, kale, berries, almonds, and avocados just to name a few.  
then theres protein (learn more)
Protein is the building block of bones, muscles, cartilage, skin & blood. Your body uses protein to build and repair tissues. You also use protein to make hormones, enzymes, and other body chemicals.
Onto the collagen (learn more)
Collagen is the most abundant protein in your body. It is huge component of connective tissues that make up most of your body parts. Collagen makes up tendons, ligaments, skin & muscles.
WHAT MAKES VEGAN SUPERFOOD PRO DIFFERENT?
Vegan Superfood Pro is one of the first of its kind of formula. It contains pea protein isolate, brown rice protein, and hemp protein. It has 17+ fruits and vegetables. It also contains Vegan Collagen that comes from rice bran solubles. That's not all one last kicker we added Coconut Powder in it as well all together in one nutrient packed scoop. There are other vegan proteins out there but how many of them have Superfoods and collagen put into the same bottle.
Pea Protein is naturally vegan and hypoallergenic. It is a high quality protein that also contains a great source of iron. It can aid in weight loss, muscle growth, and heart health. We felt pea protein is very important to add in Vegan Superfood Pro because of the iron it contained.
Brown rice protein benefits
Brown rice contains more protein, fiber, and carbohydrates than white rice. It is hypoallergenic which means it causes fewer allergic reactions. It helps improve gut health and natural energy levels. Brown rice protein had to be included in Vegan Superfood Pro to assist in a complete protein, carb, and fiber profile.
Hemp protein is a complete protein that contains antioxidants minerals, heart healthy unsaturated fats, and fiber. It will help improve digestive health. It will add a rich source of minerals such as magnesium, iron, calcium, zinc, and copper to your diet. By adding hemp protein Vegan Superfood Pro will have a versatile mix of vegan protein sources to give you the most nutrients and minerals.
collagen benefits (rice bran solubles)
This type of collagen will help improve your overall skin health as a focal point. It aids in better nail and hair health as well. We felt that vegan collagen from rice bran solubles would be the best type of ingredient to add to Vegan Superfood Pro because your skin, hair, and nail health should be prioritized.
Fruits & Vegetables benefits
Having more fruits and vegetables in your diet has a host of benefits.
• Reduce the risk of heart disease & stroke.
• Lower blood pressure.
• Prevent certain types of cancer.
• Improve digestive health.
• Lower risks of vision problems.
• Keep a regulated appetite.
• Positive effect on blood sugar levels.
We added so many fruits and vegetables in Vegan Superfood Pro to make sure you are getting the nutrients and natural energy you deserve.
Coconut powder has many health benefits it is rich in fiber. It may also promote stable blood sugar, better gut health, and heart health. It also helps boost weight loss and fights off some infections. By adding coconut powder to Vegan Superfood Pro we felt we that we filled a huge void that other protein/superfood based products didn't offer.
We are so confident in our products that if you are not satisfied with it we will refund you 101% of your money back (minus shipping). YES THAT'S RIGHT 101% if you don't like it we'll pay you!. All you have to do is send the bottle back even if its EMPTY within 30 days of purchase NO RISK! NO HASSLE!