Heart Health Goal
Regular price
$39.99
Save $-39.99
---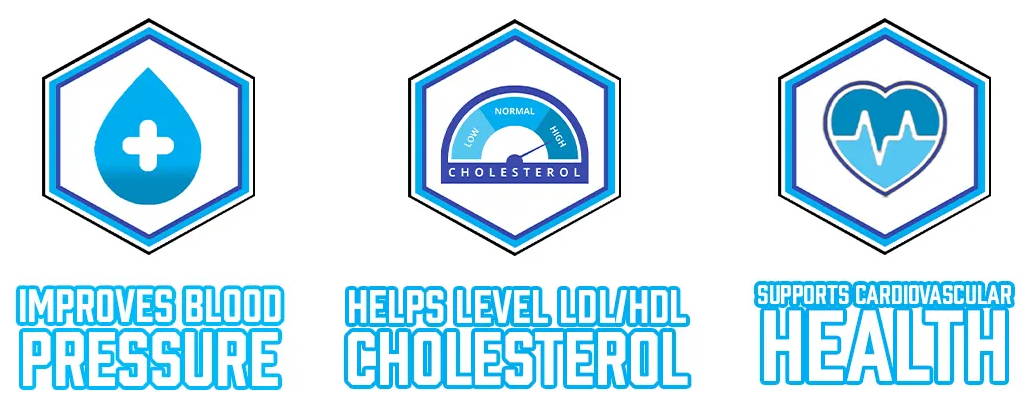 The world's most advanced all natural Heart Health product.
With Heart Health Goal we wanted you to be the healthiest version of yourself inside and out. To put all of the ingredients that you would normally buy separately into one packed unbeatable bottle.
We wanted to make sure that with all of our research proven ingredients we target not only your blood pressure and cholesterol but most importantly your overall health.
Heart Health Goal is an all in one innovative formula that contains these key ingredients and dosages:
Celery Seed Extract 150mg
Heart Health Goal is one of the only all in one heart products out there. The reason for making it came down to one simple sentence. Your heart is the engine inside your body you need to take care of it!
Heart Health Goal has a variety of benefits for you such as:
Improved Athletic performance
Decrease Risk of Heart Disease
Increased Oxygen Flow To Body
Scroll down to see full list of Heart Health Goal's benefits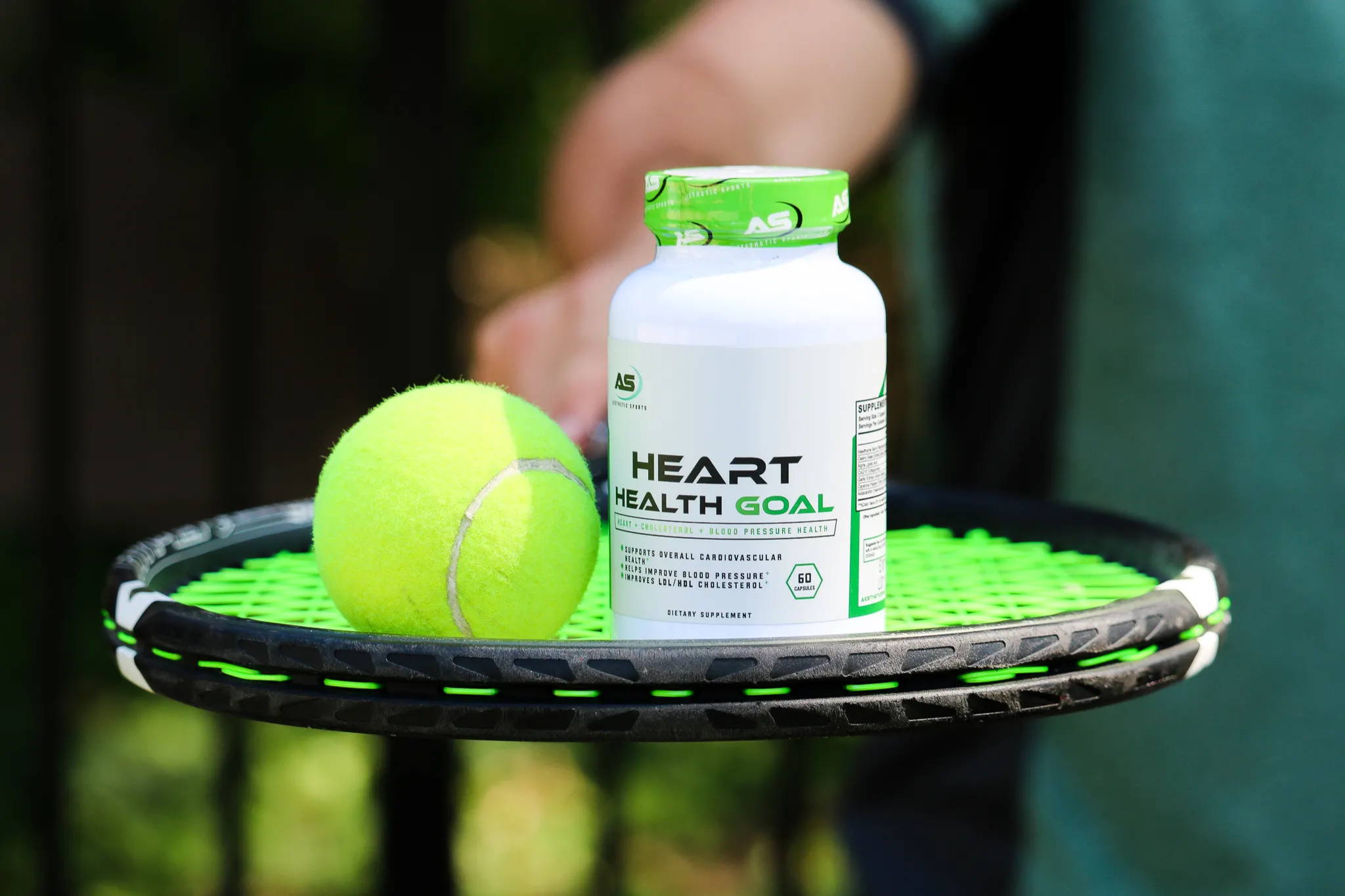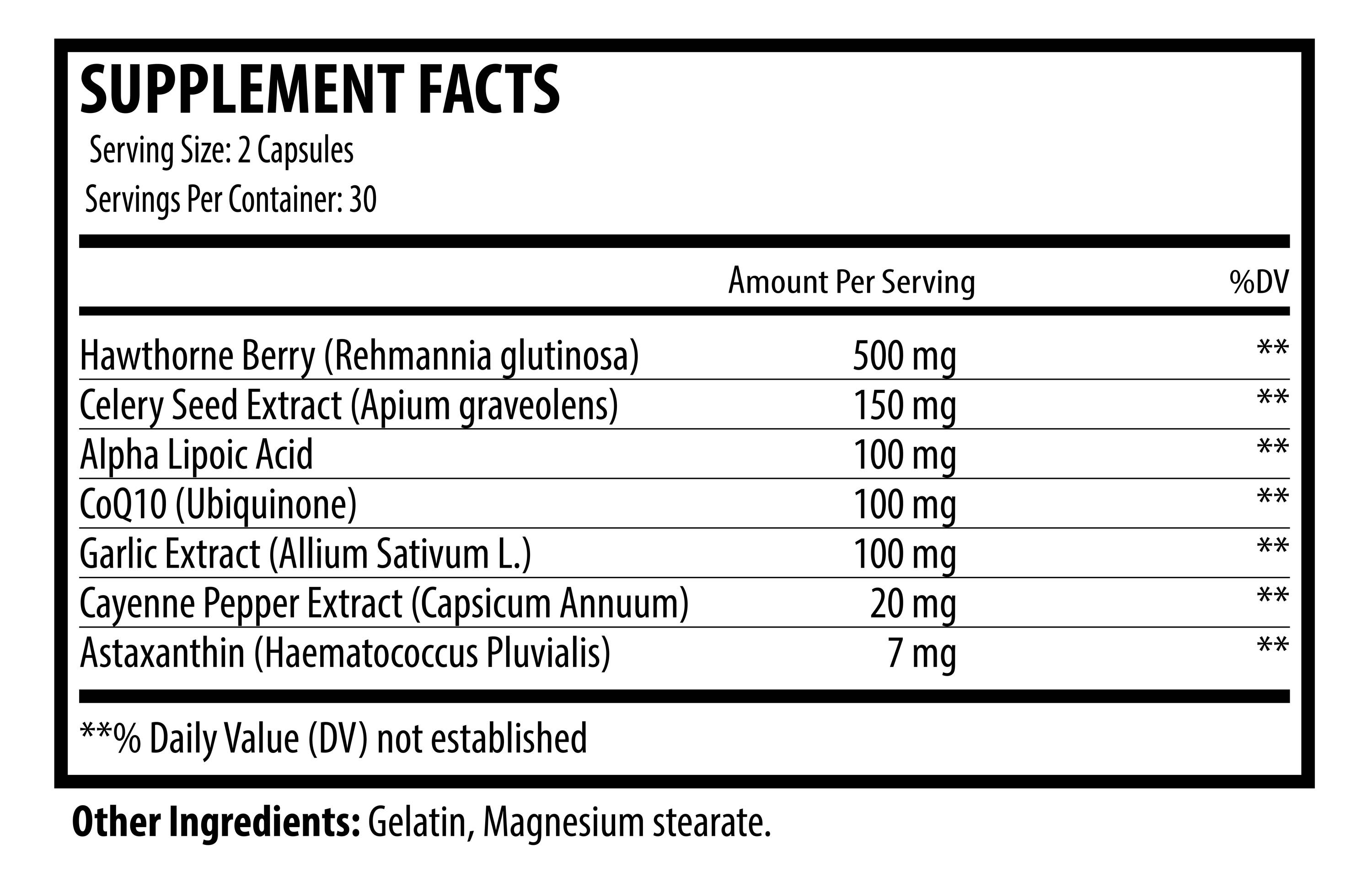 Standard deliveries will take 3-5 business days for delivery after order has been processed.
Orders placed after 4PM EST will be processed the following business day.
Orders placed after 4PM EST on Fridays, will be processed the following Monday(excluding holidays)
Business days are MON-FRI, excluding holidays.
We do not process, ship or deliver orders on Saturdays or Sundays.
Weekend delivery is not available

WHAT CUSTOMERS ARE SAYING
WHY CHOOSE HEART HEALT GOAL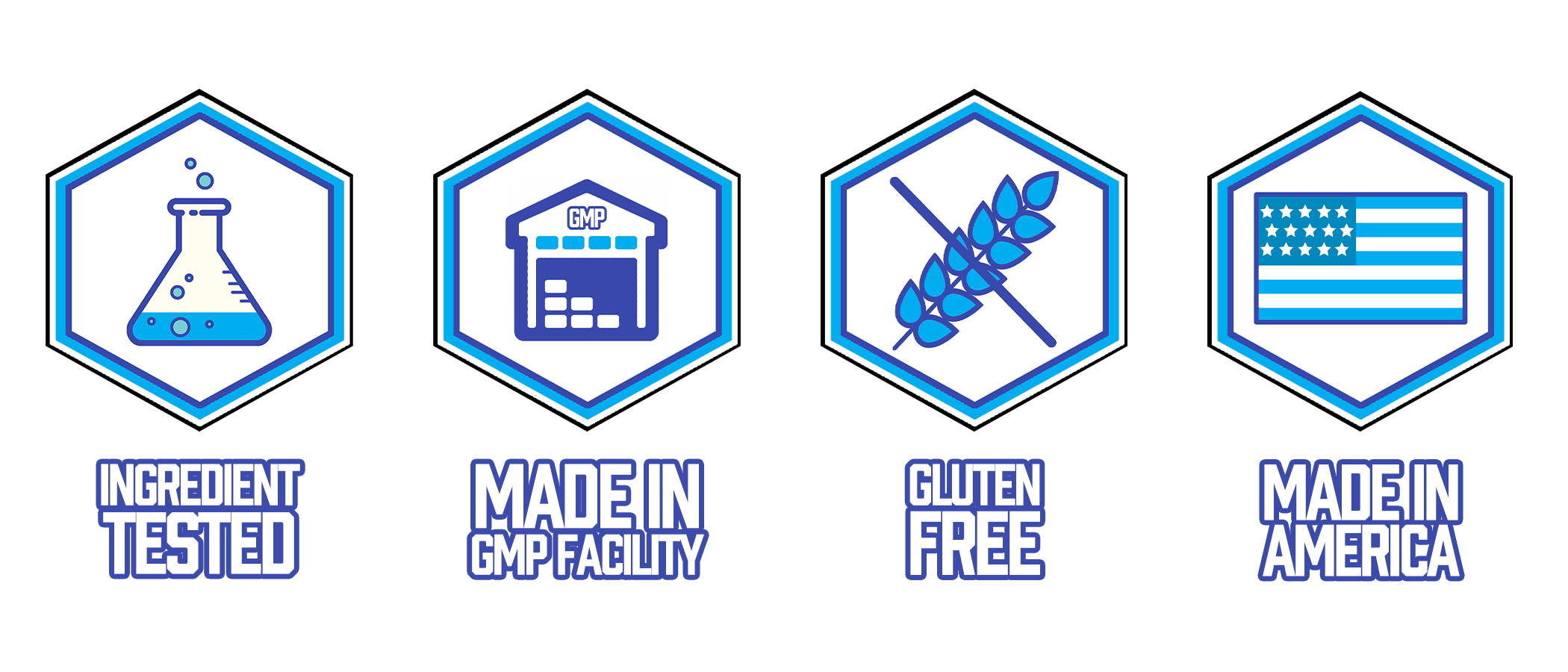 WHY DO I NEED HEART HEALTH GOAL?

With any combination of poor diet, lack of exercise, smoking, or infection your heart can also go out on you. To some it may even be hereditary to have heart problems. This is why we strongly believe that your heart is your engine. We made HEART HEALTH GOAL to help combat these issues.
WHAT MAKES HEART HEALTH GOAL AN ALL IN ONE FORMULA:
What makes Heart Health Goal is that it includes overall health and cardiovascular health; an unbeatable all-in-one formula. With quality ingredients ranging from: Astaxanthin, Hawthorn Berry, Celery Seed extract, Alpha Lipoic Acid, CoQ10, Garlic Extract & Cayenne Pepper.
Astanxanthin carries antioxidant properties. It is a carotenoid pigment that you can most commonly find pacific Salmon. It's what gives salmon that pinkish color.Its also found in are trout, microalgae, yeast, shrimp, and other sea animals. has many health benefits that are linked to healthier skin, endurance, heart health, and joint pain.
We added this to heart health because of its wide range of benefits why not have Heart Health Goal benefit your skin and joint pain as well?
Hawthorne berries are tiny natural fruits that grow on trees and shrubs. Hawthorne berry has been used to aid as a herbal remedy to digestive problems, heart failure and high blood pressure.
We added this into heart health goal so it can help improve your overall blood pressure one of the pillars of why we made heart health goal.
ALPHA LIPOIC ACID BENEFITS
Alpha Lipoic acid is a natural compound that is found in human cells. It has key antioxidant properties. The benefits that have been linked to alpha lipoic acid are lower blood sugar levels, reducing inflammation, and improved nerve function.
It's both water and fat soluble which will allow it to work in every cell of the body.By reducing inflammation and improving nerve function it would put less stress on your heart which is why we felt it would make Heart Health Goal a stronger product.
CoQ10 is an antioxidant that your body naturally produces. Your cells use CoQ10 for growth and to maintain. Levels of CoQ10 have been shown to decrease as we age. People with certain conditions like heart disease have shown to have lower levels of CoQ10. One of the main factors that it helps in is fighting bad LDL levels of cholesterol. It can help lower your LDL levels which we call the (lousy) levels.
CoQ10 has also been shown to improve overall heart health and blood sugar regulation. Due to it improving overall heart health it was a must in our formulation to get you the best result.
Garlic is a very powerful and natural way of combating both cholesterol and blood pressure levels. There have been many studies that show how garlic can improve cholesterol and blood pressure as well.
Garlic also has amazing nutritious values such as
It was a great addition to our already potent heart health goal.
Celery seed Extract Benefits
Celery seed is mostly used to help your body eliminate water. It will also help reduce muscle spasms.
Due to the fact that Celery seed extract helps your body retain less water it will help you lower blood pressure. As having too much water in your system can increase blood pressure. Just another tool that was added into heart health goal to improve blood pressure.
Cayenne pepper has many health benefits linked to it. Two of the key benefits and the reason we included it into heart health goal are.
It's been proven to help lower blood pressure.

Is known to help relieve pain.
Let's face it you don't want to limit yourself on the weapons you can use to improve blood pressure. You also don't want to be in pain so we found this ingredient to be a great kicker to heart health goal.
IS IT SAFE TO TAKE WITH ANY OTHER MEDICATION?
Heart Health Goal is a natural product however we always recommend you speak your licensed medical professional.

We are so confident in our products that if you are not satisfied with it we will refund you 100% of your money back(minus shipping). YES THAT'S RIGHT 100% if you don't like it well pay you!. All you have to do is send the bottle back even if its EMPTY within 30 days of purchase NO RISK! NO HASSLE!