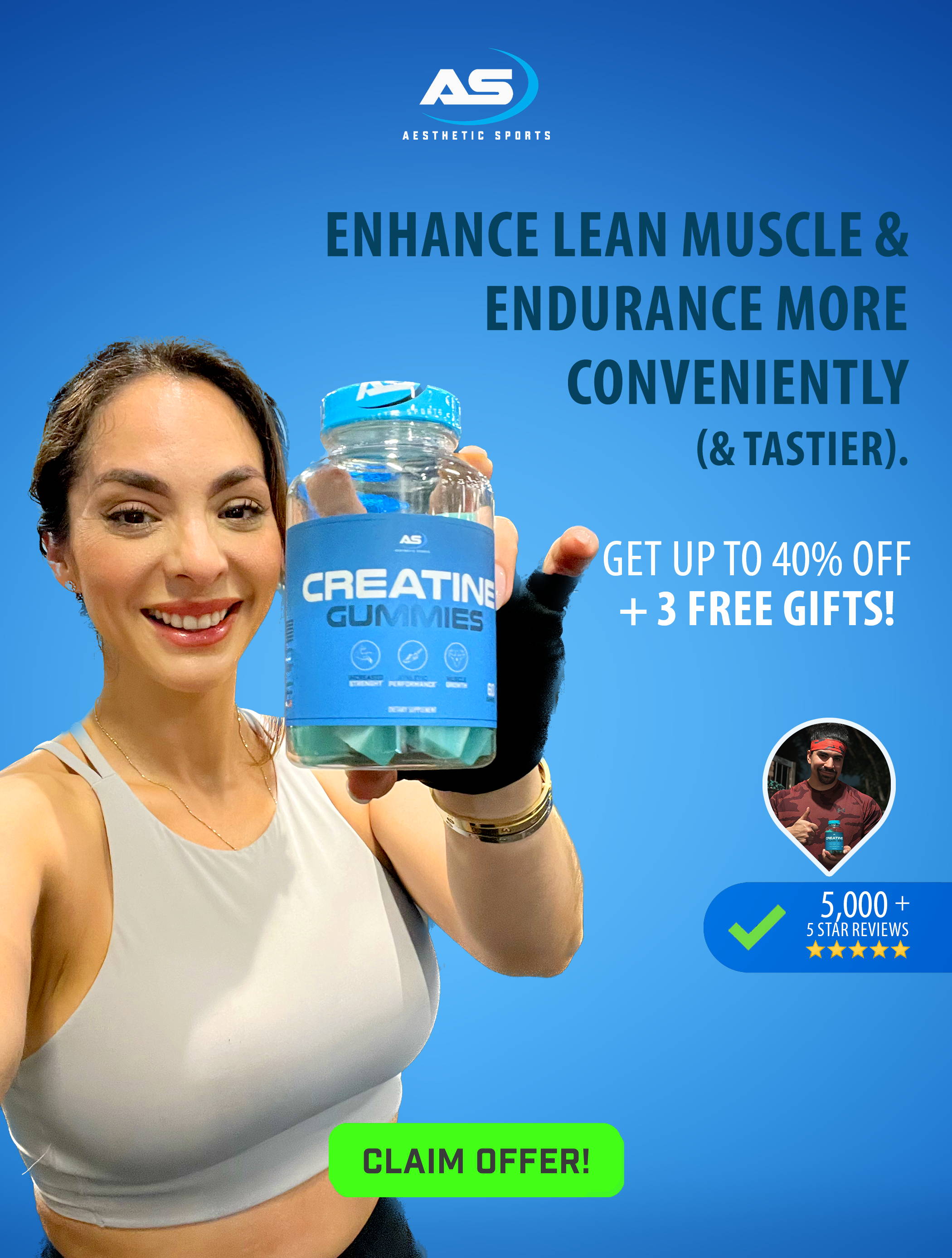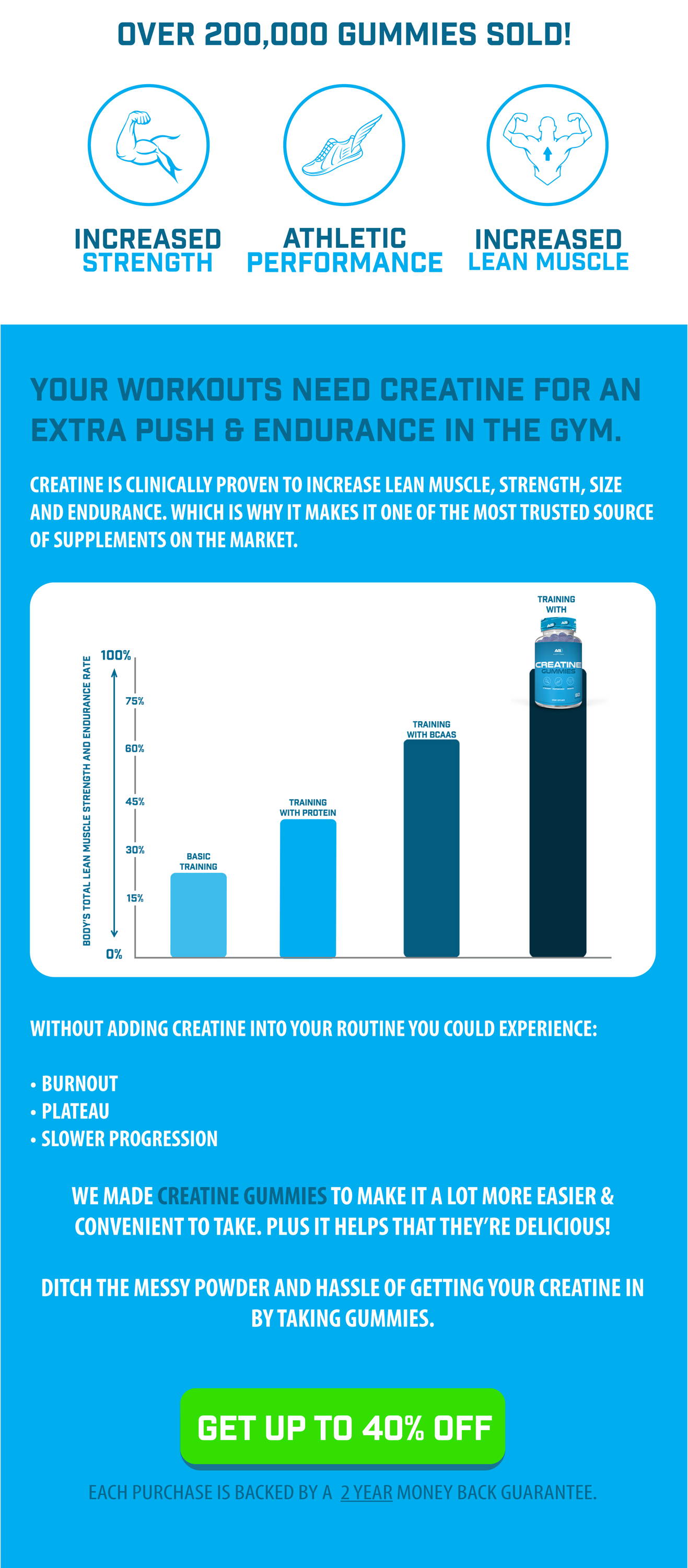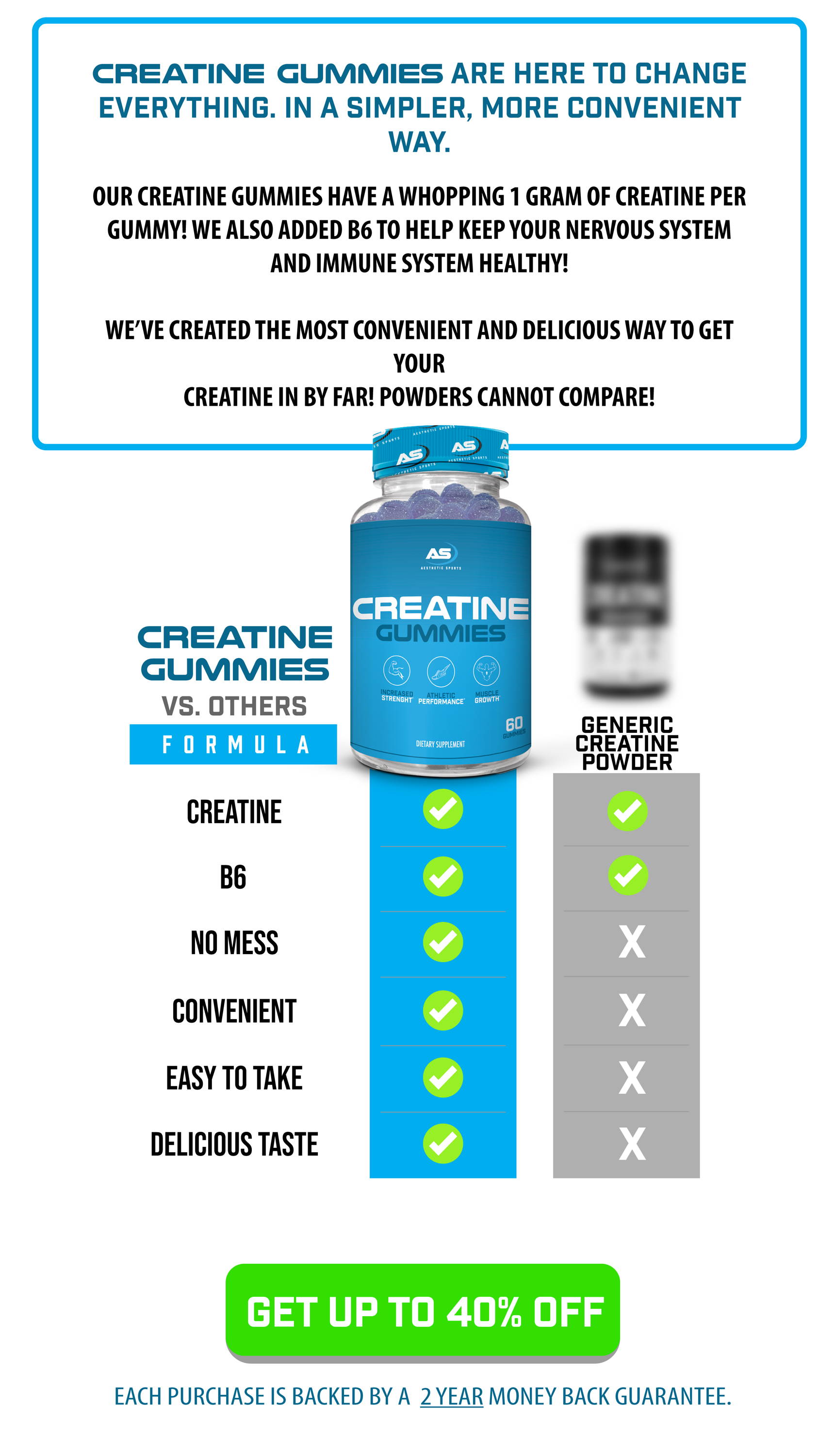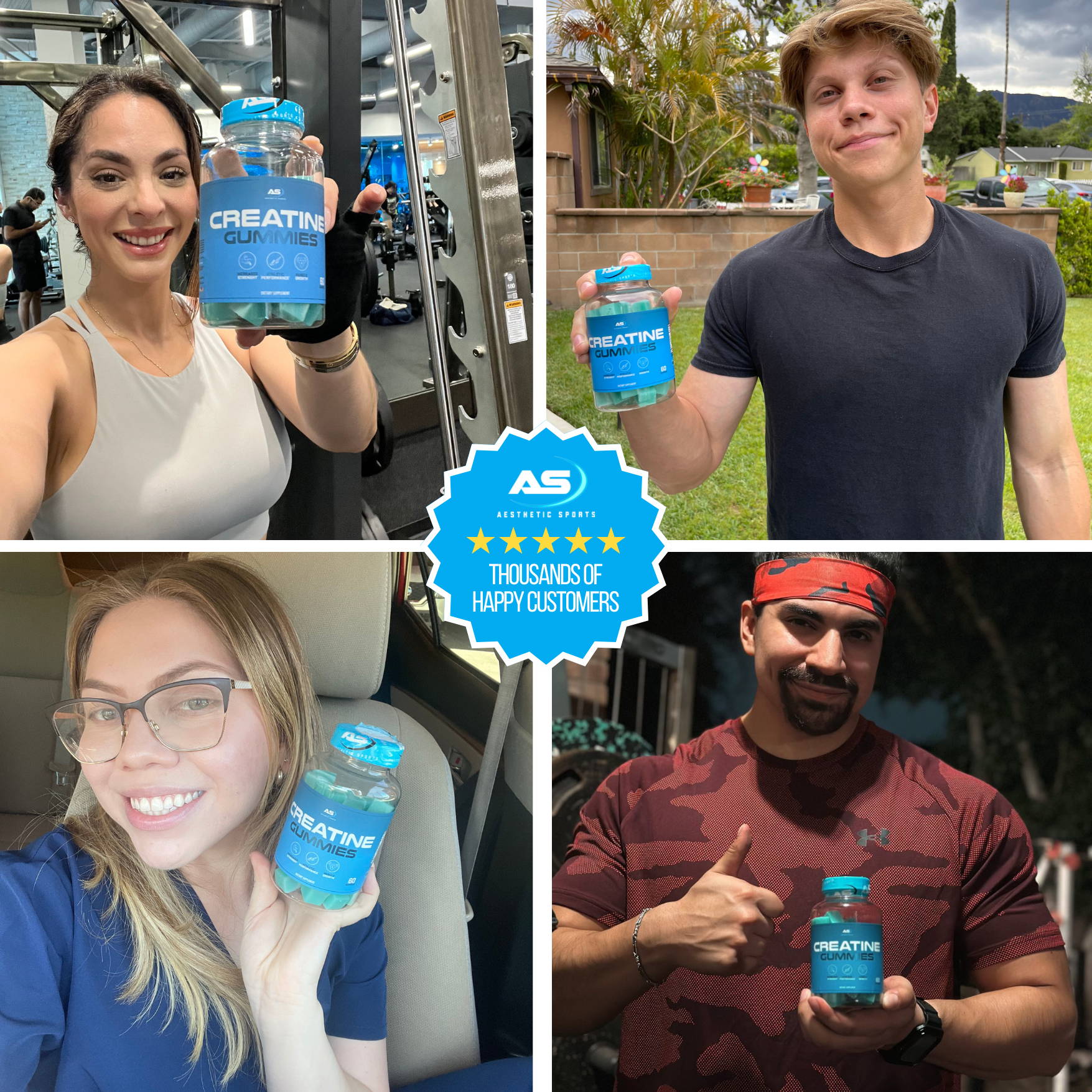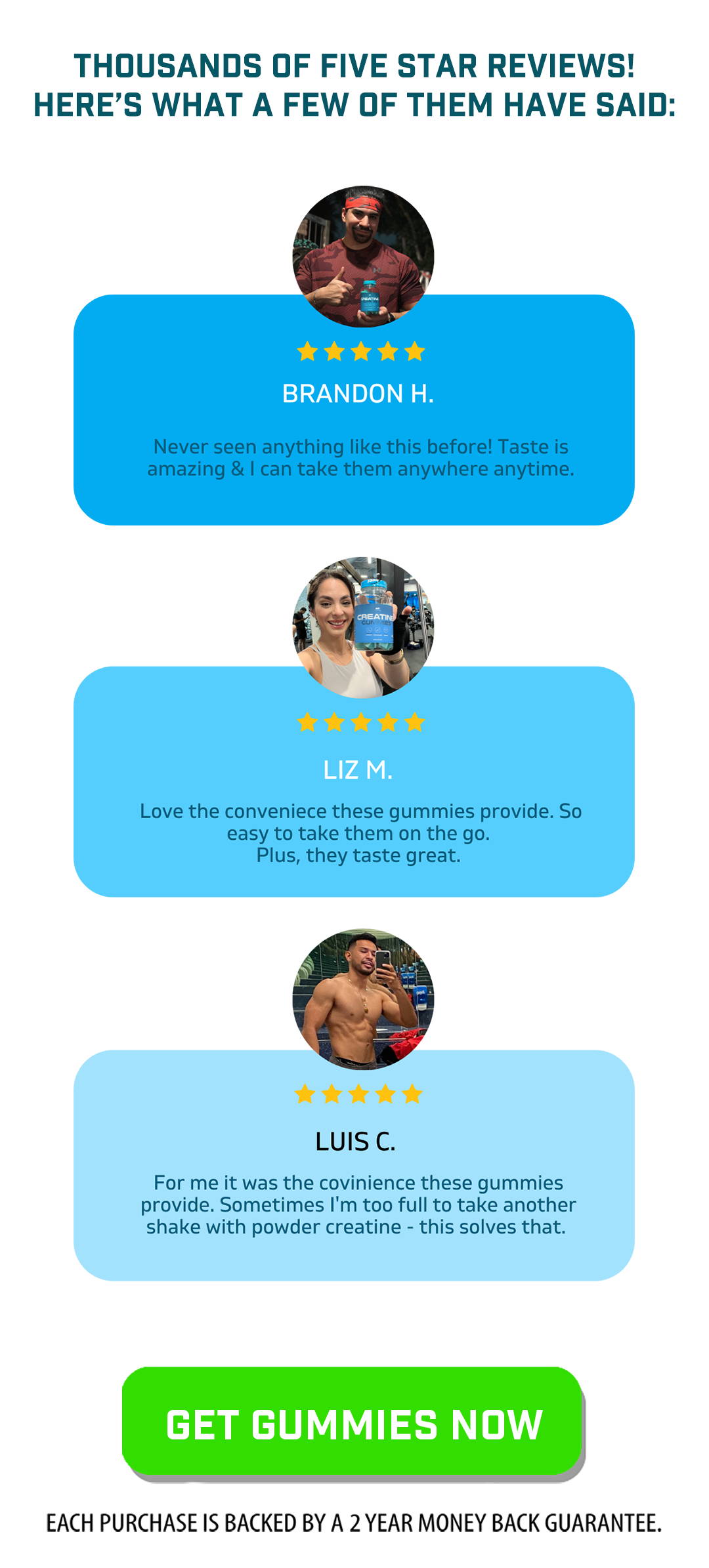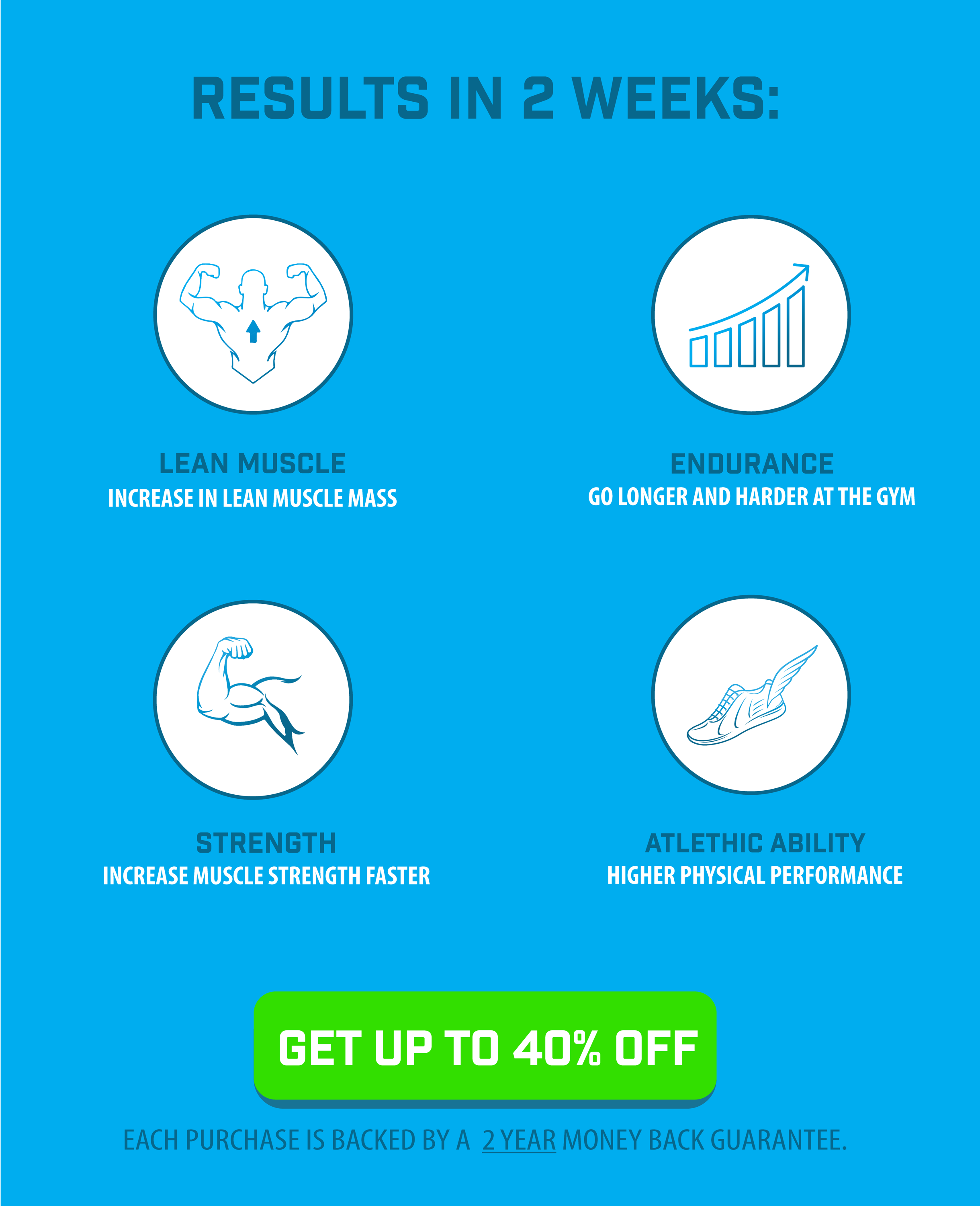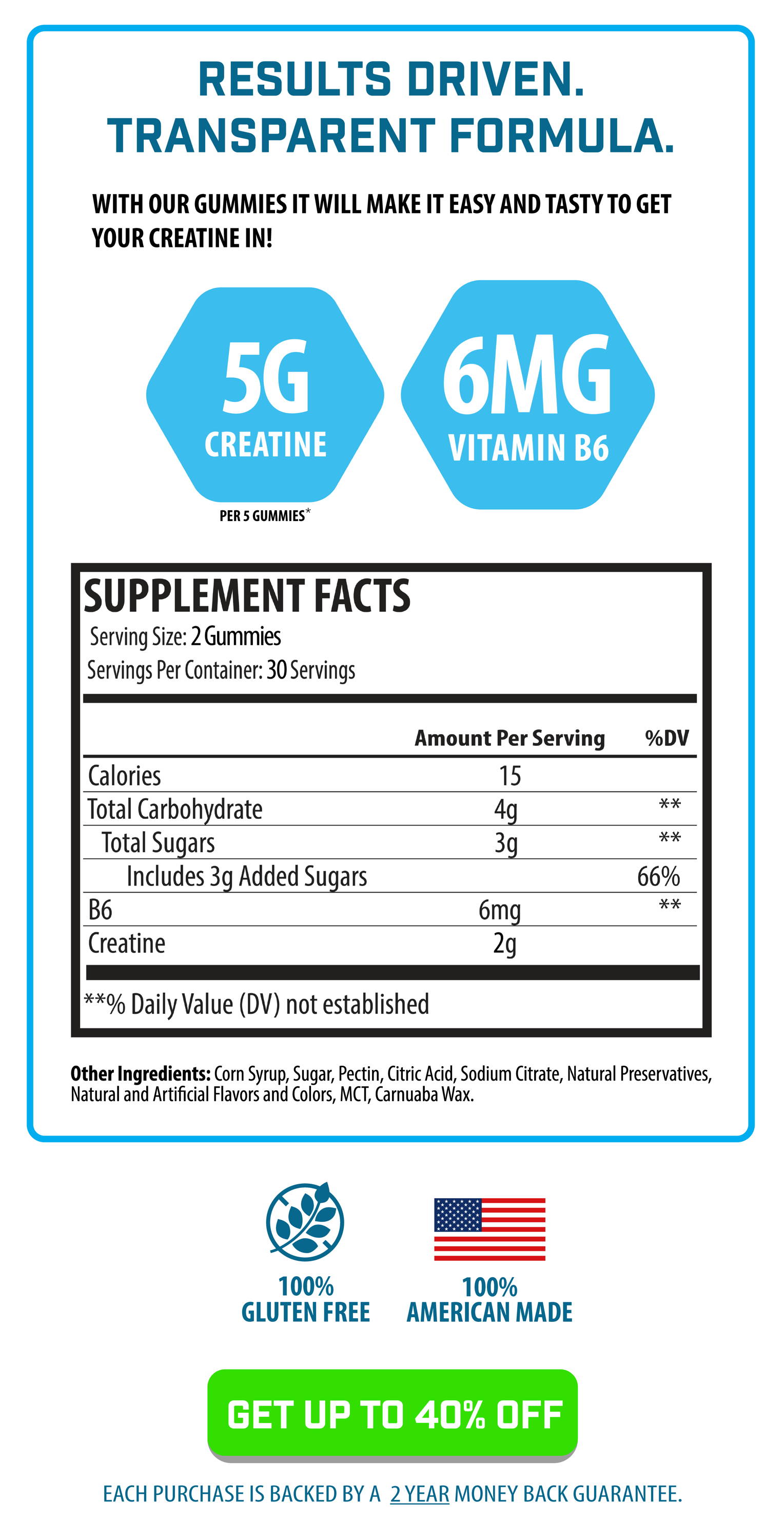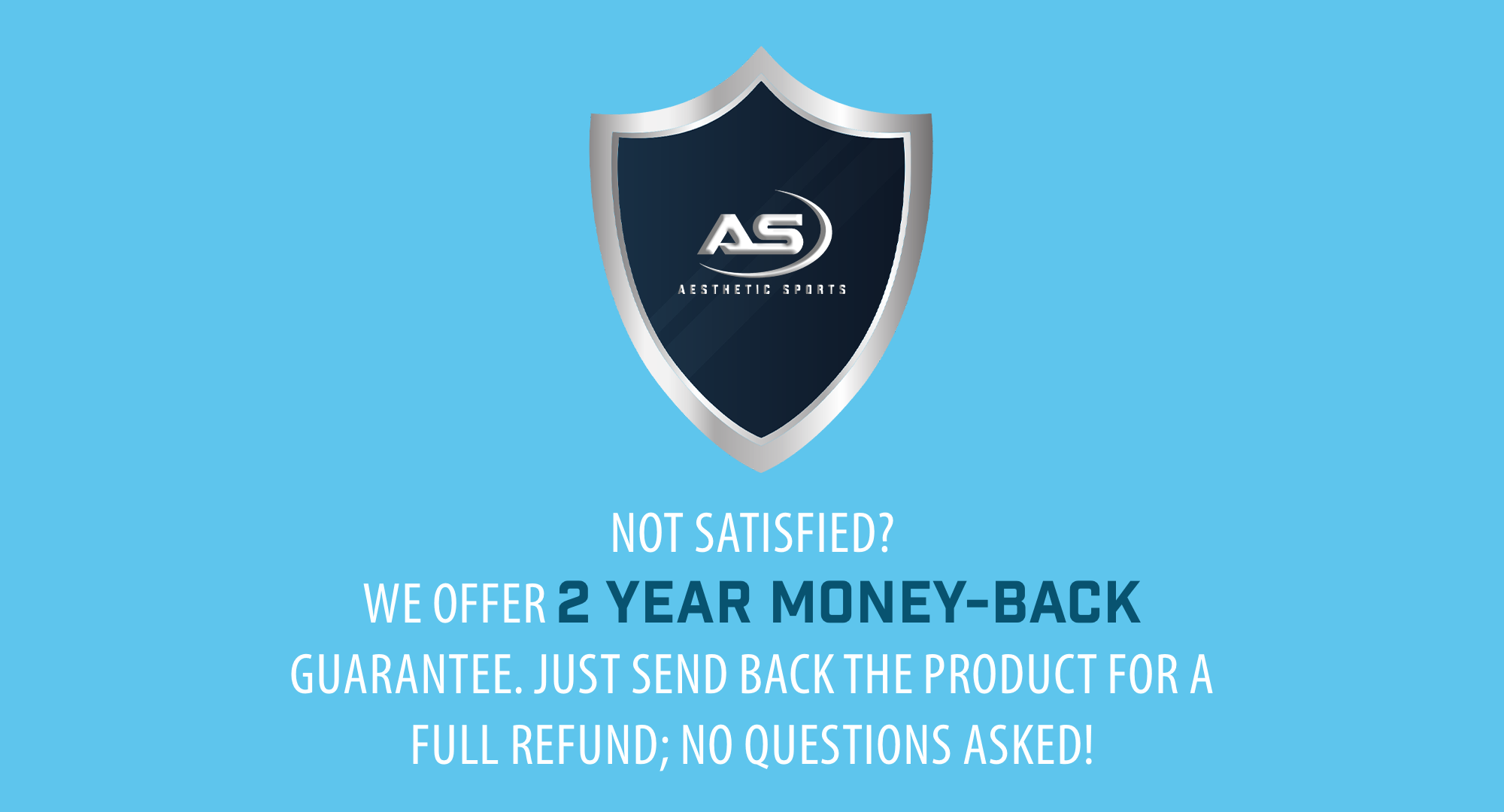 ---
Can anyone take creatine gummies?

ONLY ADULTS OVER THE AGE OF 18 CAN TAKE CREATINE GUMMIES.
What is the dosing for the gummies?

OUR DOSING IS 2 GUMMIES = 1 SERVING
how many gummies can I take a day?

YOU CAN TAKE UP TO 5 GUMMIES PER DAY.
Can i take one servings of creatine gummies even if I'm taking a pre workout?

YES, YOU CAN AS LONG AS YOUR PREWORKOUT DOESN'T CONTAIN OVER 3G OF CREATINE.