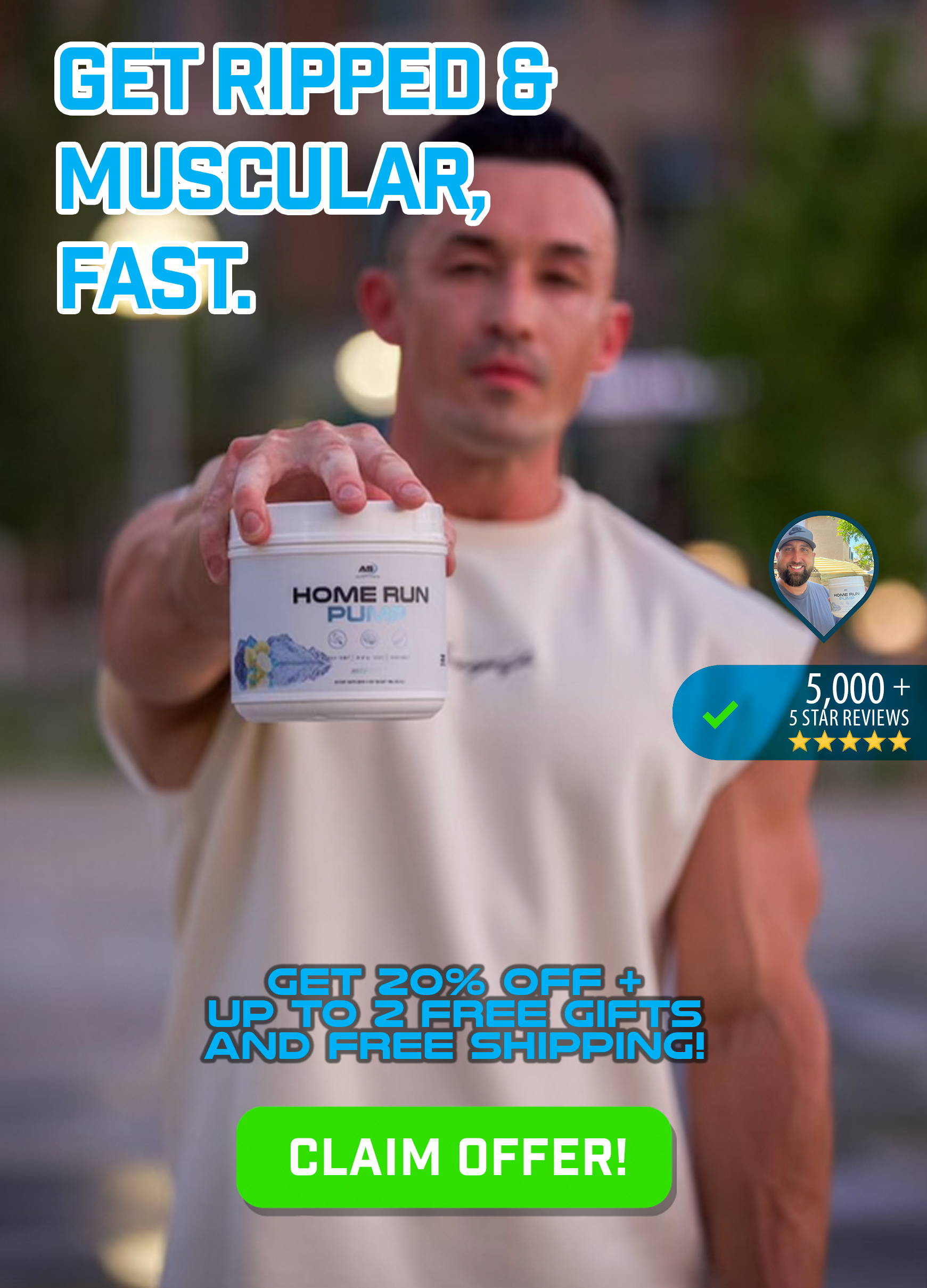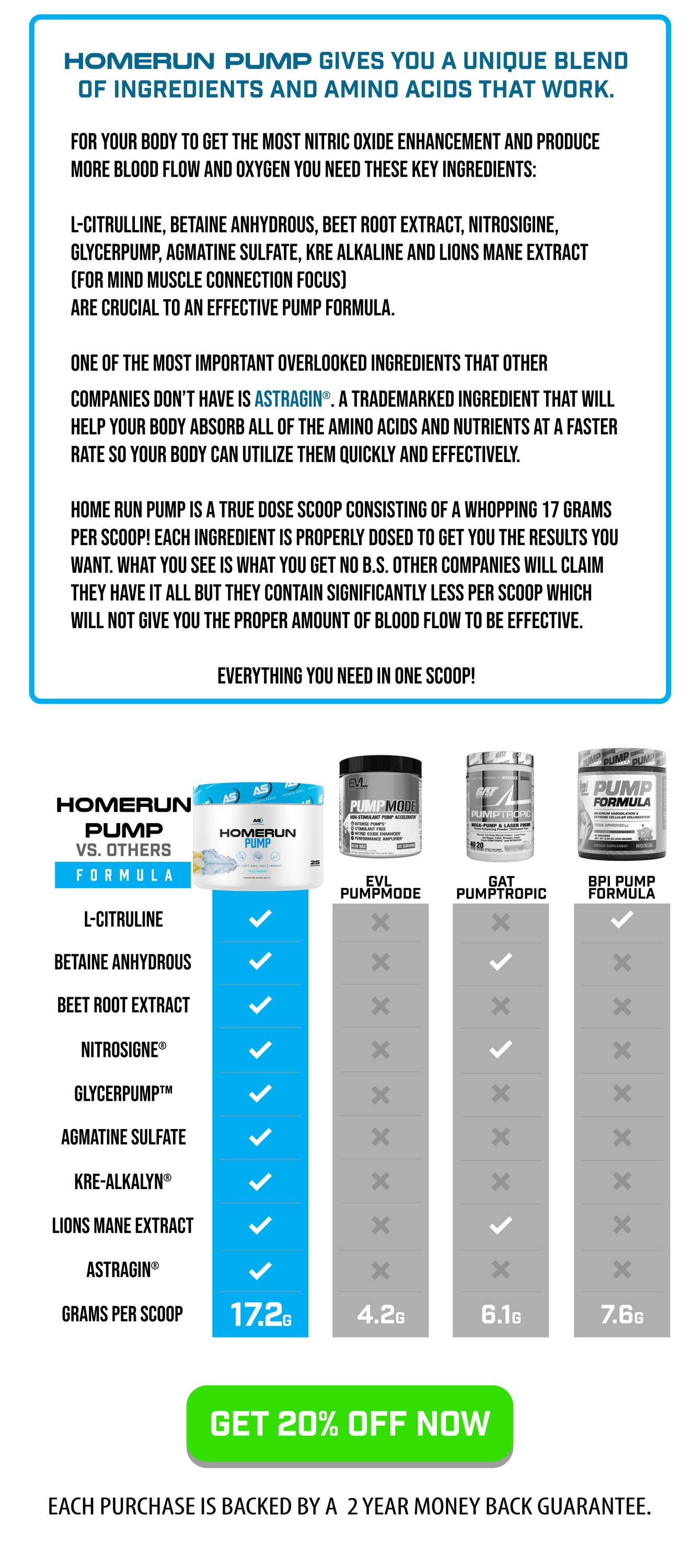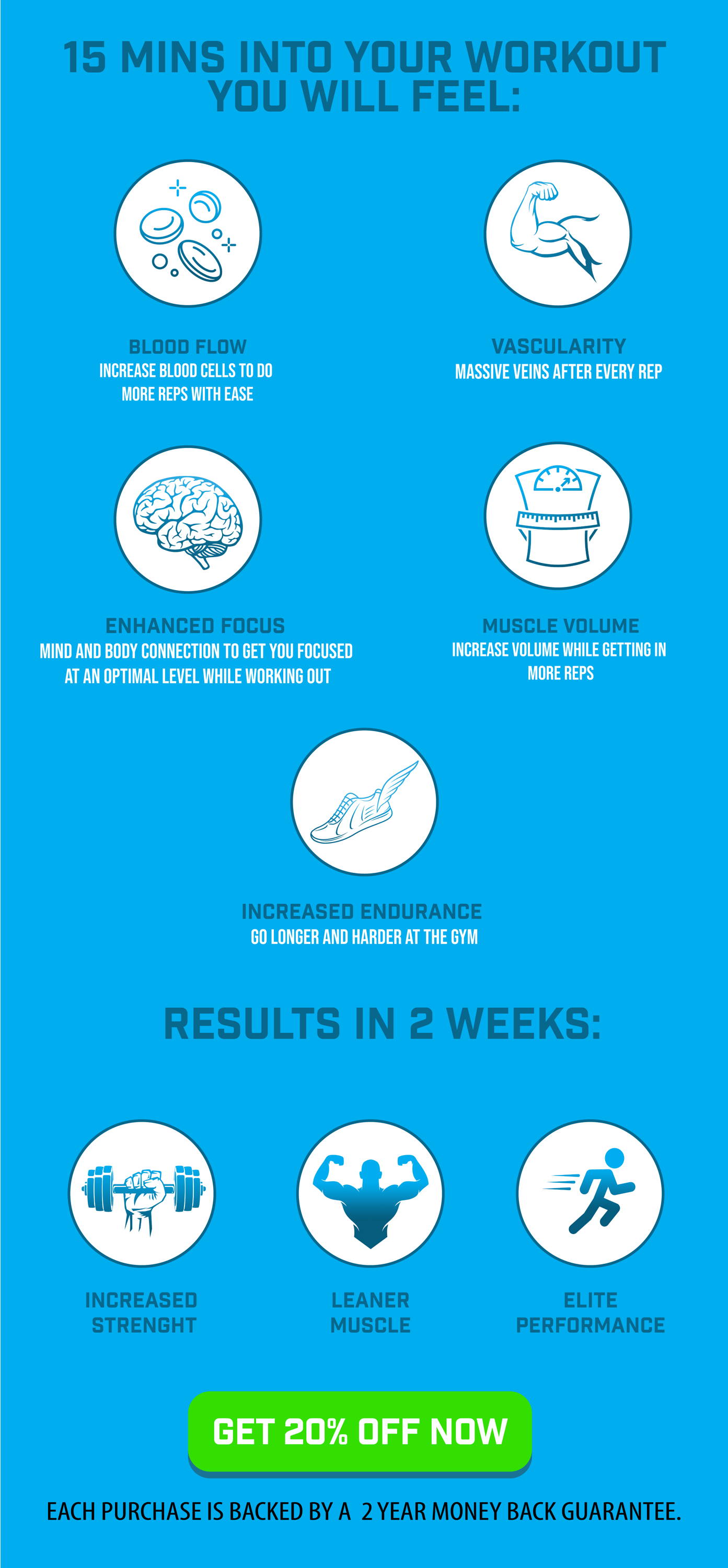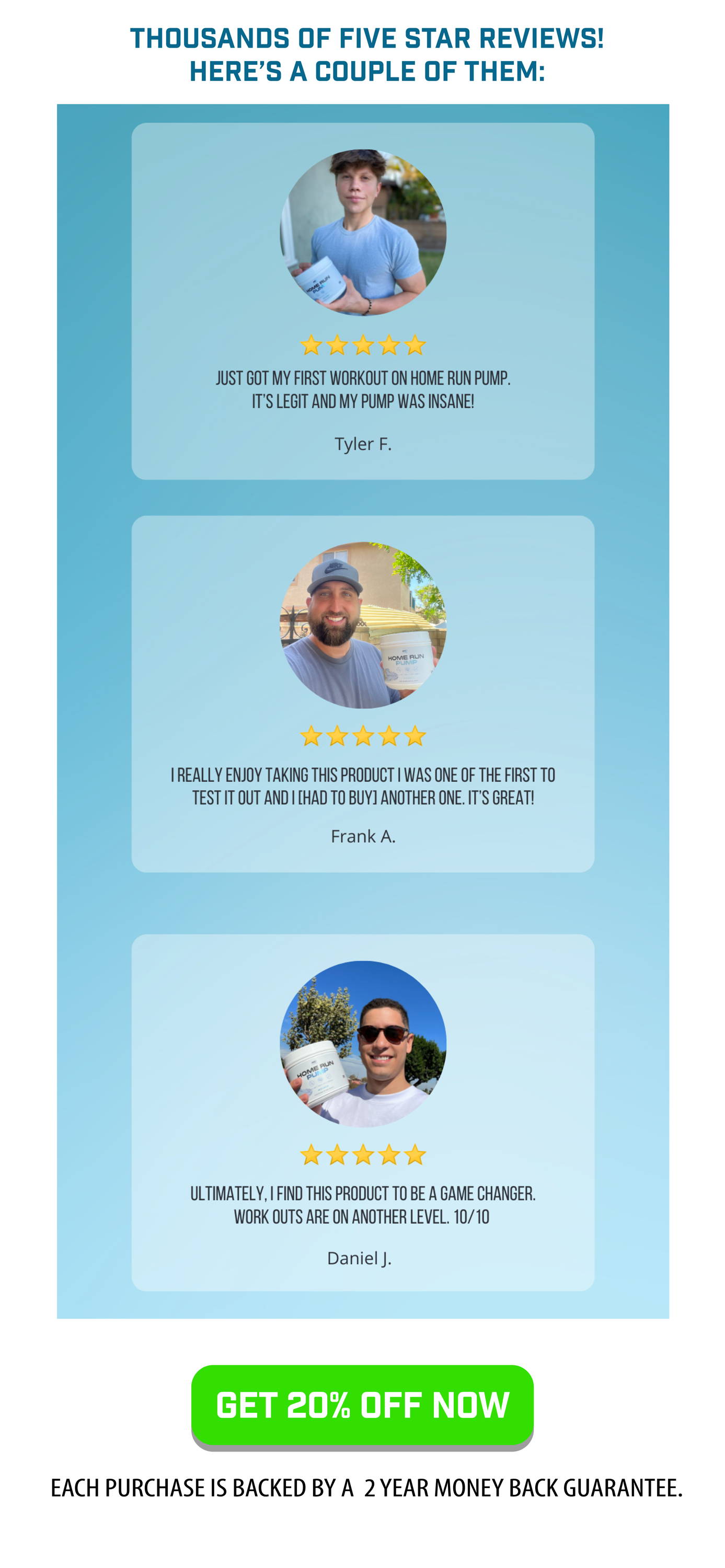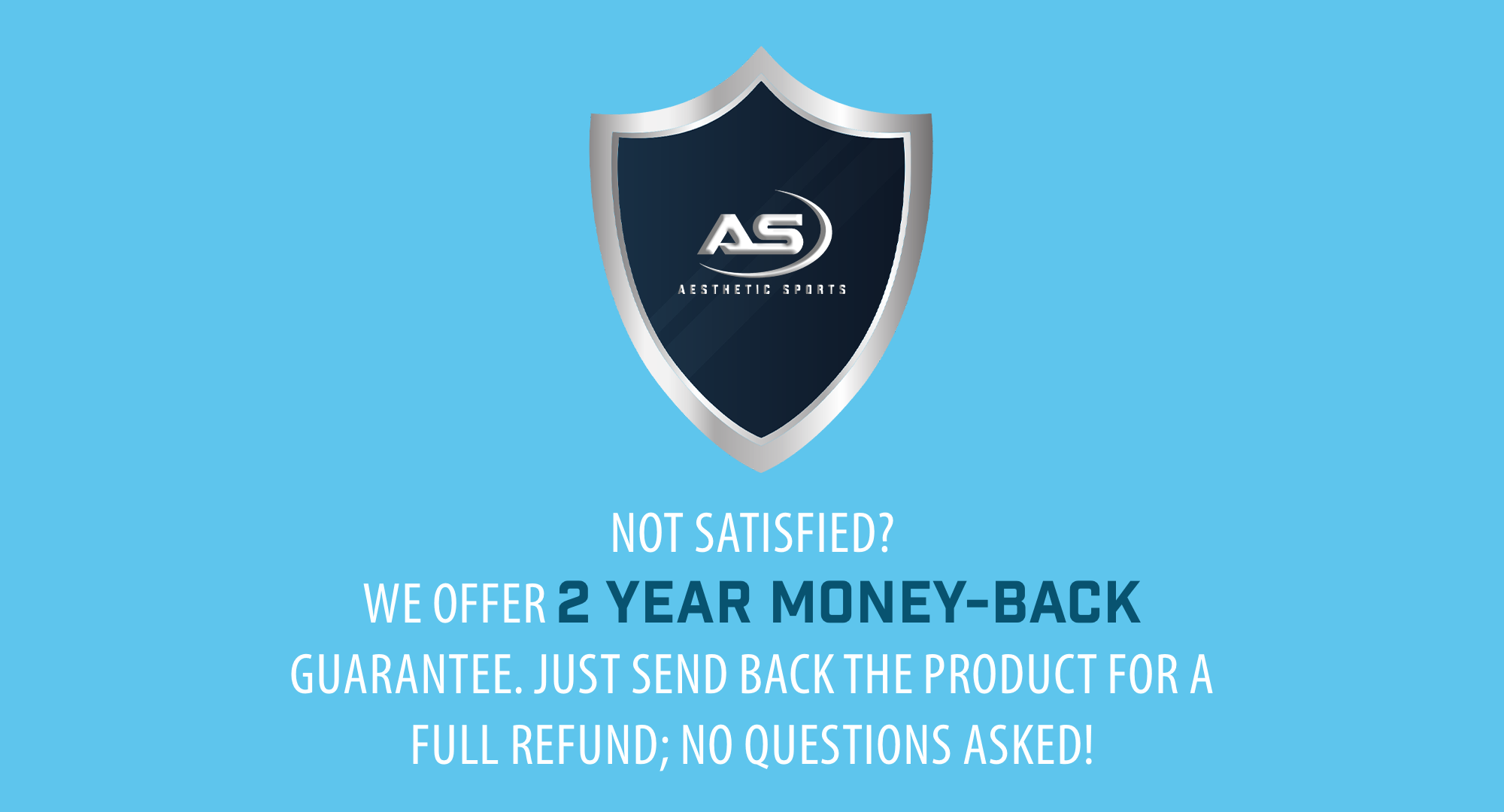 TODAY ONLY! OFFER ENDS SOON!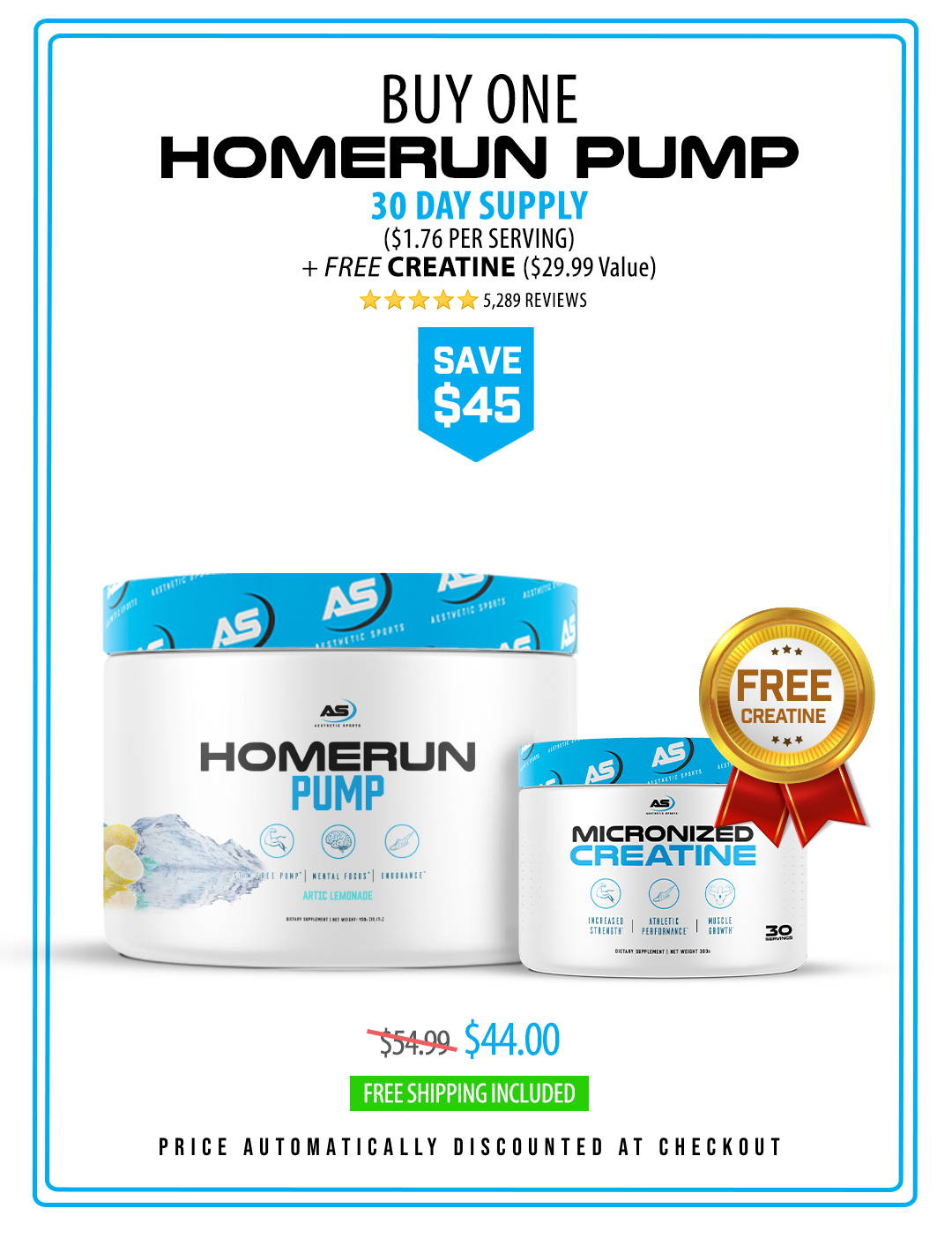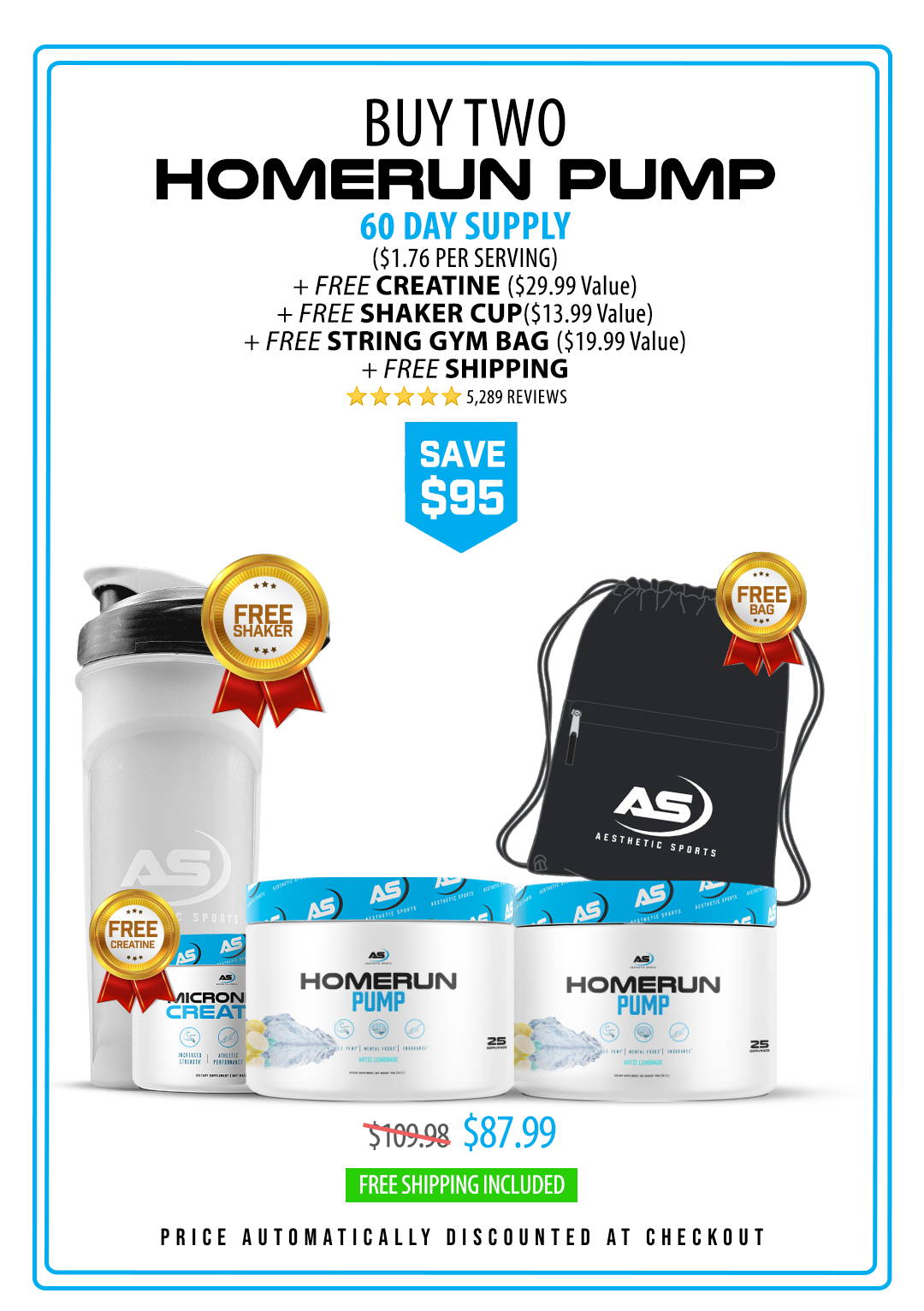 Mix one scoop of HOMERUN PUMP with 16oz of water.
WHEN IS THE RIGHT TIME TO TAKE IT?
You can take HOMERUN PUMP any time of the day but recommend
Morning

Midday

Early Evenings
Does Home Run pump contain stimulants or caffeine and can I take it at night?

No, Homerun Pump contains no stimulants or caffeine it will not keep you up at night.
Can I take homerun pump year round or do I need to take a break?

We recommend taking a 2-4 week break from Homerun Pump after 3 months of use so your body doesn't get used to the effects of this product.
Can I stack Home Run Pump with other products or pre workouts?

Although, it is not needed to stack Homerun Pump with other pre workouts, it is ok to do so if you really want to add caffeine. For people who really want to add caffeine to Homerun Pump we recommend stacking with our Amp Matrix for a great combo.
Q: Who can take Home run pump?

Anyone over the age of 18 can take Homerun Pump men and women. If you have any health issues or are pregnant we recommend consulting with your medical doctor.
Can I take Homerun pump even if i dont go to the gym to workout?

We don't recommend taking Homerun Pump unless you are going to workout, it would defeat the purpose of what the product is made for which is: pump, strength, and optimal athletic performance.